Doodle Turns 5
This week celebrates Hudson's fifth year of existence! Woo! It's pretty insane to think that my little nugget has been a part of my life for nearly five years. For those of you who are living under a rock and don't know, Hudson is my sweet Goldendoodle pup. He's basically my best friend, fur-baby, sidekick, and whatever other nickname you use to describe how inseparable two [people] are.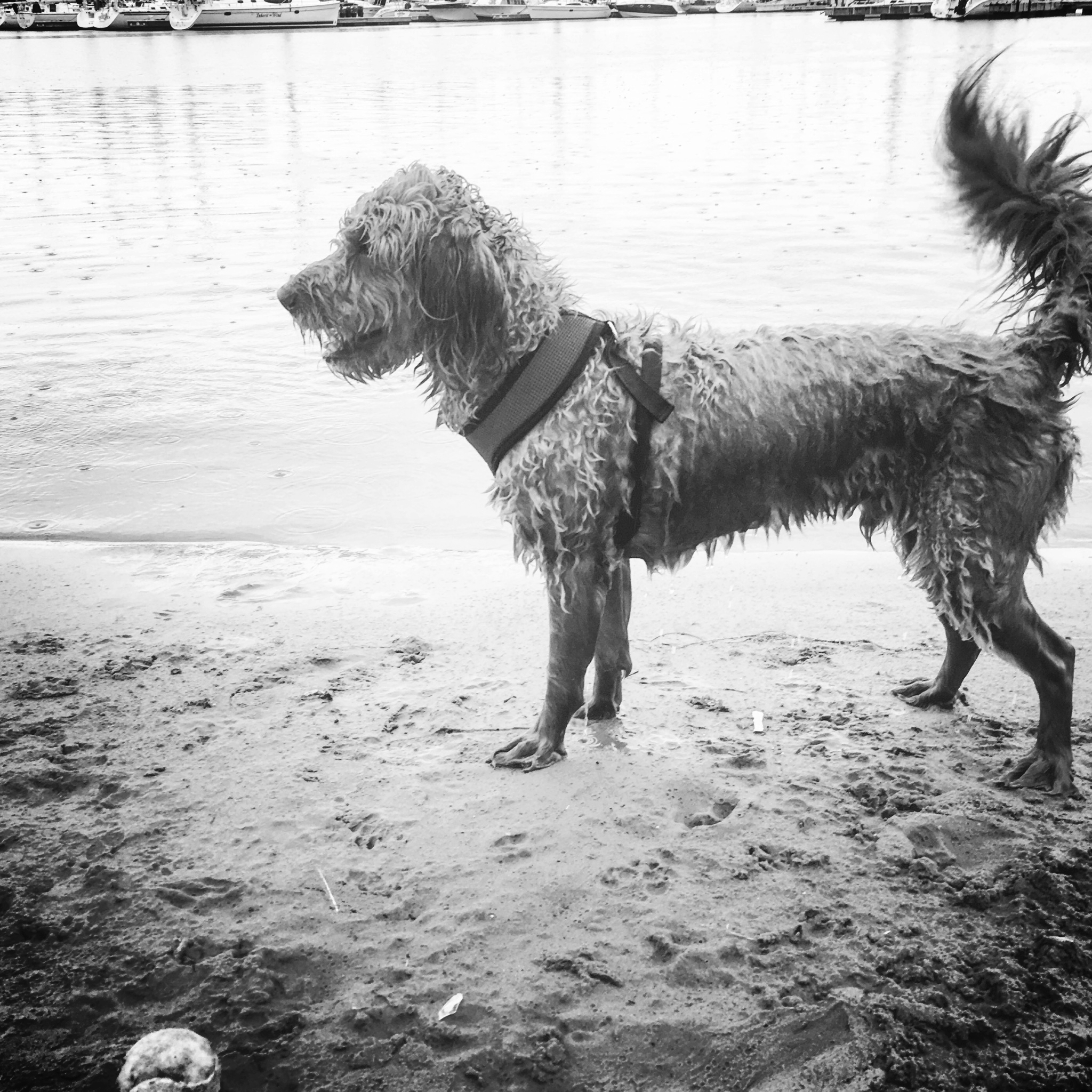 Anyone who knows Hudson knows he's not just a dog. He is hands down one of the smartest (and adorably clumsy) pups, with the most humanlike facial features, and the attitude of a 13-year-old girl. He's immensely loyal and the world's best cuddler. Words cannot describe this dog.
I won't continue to toot his horn— because let's be real —his head is pretty darn big already. However, I've yet to meet anyone who he can't win over – dog lover or not. My own mother hates dogs, but she now sends Hudson birthday cards and care packages that are addressed solely to him.
I should also mention that Erick once told me that he vowed to never date a girl who owned a dog because it's "too much work." Now here we are: the man who swore off girls with dogs is now just as obsessed with Hudson as the rest of us. The Hudson-Erick dog bromance is so real that sometimes I even think Hudson likes Erick more than me, but that's a post for another day.
Over the years, he's had a pretty great life. His favorite days include running, the beach, swimming, running and swimming at the beach (and by beach I mean Lake Michigan, but let's not spoil that for him), car rides (but no longer than an hour), any toy that squeaks, balls (especially balls that squeak), Doodle romps, attention from strangers, peeing on literally every bush, tree, and plant he passes, play dates with his besties, and spending mornings watching the Today Show, and being attached to my hip – seriously, he rarely leaves my side, and if he does, he knows exactly where I am.
This week we celebrated his birth by getting some friends together at Hopewell Brewery – my favorite dog bar in Chicago because it's close to home and it's the only one I've been to. We drank, ate cupcakes, and laughed (maybe at how ridiculous it all was), but what Hudson wants, Hudson gets!
He asked that I make sure everyone knows how thankful he is to everyone who showed up to help him celebrate his big day. He's so happy to have you all in his life!
Hudson has become a significant part of my life over the years, and I wouldn't have it any other way. As much as he annoys me some days, he's the first "person" I wake up to, and the last one I see before bed. I look forward to his leaps and hugs as soon as I walk in the door. I love the company as I cook, relax on the couch, or go for a run. Even when I hate walking him through the snow and the cold Chicago winters, I know how much he loves it. Seeing Hudson run, sniff, and get so excited about the littlest things makes my heart so happy because I know it means the world to him.